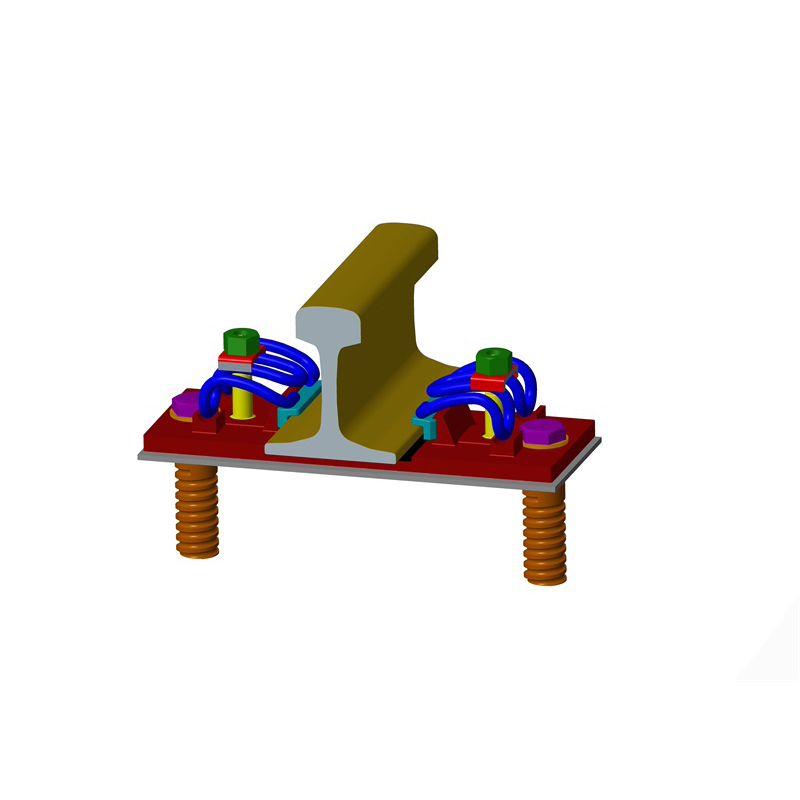 Ordinary subway fasteners
DT04
This fastener is an elastic separate fastener, which is suitable for the 60kg / m rail overhead short pillow type monolithic track bed section.
Product Description
1.该扣件可有效防止钢轨爬行,保持轨距和钢轨水平位置,电气绝缘。
2.该扣件垂向和纵向刚度适中,可减缓轨道振动和噪声,又能减轻对轨道结构的冲击,并减少养护维修工作量。
Chemical resistance

Not easy to rust

Easy to operate

High carrying capacity

Factory direct sales

Customized
Cooperation Case
Ministry of Railways Bidding: Ministry of Railways, Beijing Railway Bureau, Shenyang Railway Bureau, Jinan Railway Bureau, Zhengzhou Railway Bureau, Wuhan Railway Bureau, Guangzhou Railway Group, Chengdu Railway Bureau, etc .; China Railway Construction: China Railway First Bureau, China Railway Second Bureau, China Railway Third Bureau China Railway Materials Bureau, etc .; China Railway Materials: Alibaba, foreign customers, China Railway Materials Foreign Trade Company, in-house enterprises, enterprises in the same industry; exporting countries: Mongolia, Australia, Russia, Vietnam, Nigeria, etc.
The company was established in 2013. It is a production enterprise specializing in the research and development, production and sales of special parts for railway lines. The production base covers an area of 40 acres and the total assets are more than 50 million yuan. At present, the company has the ability to produce 5,000 tons of steel rail buckle accessories, and the company has advanced automated gauge gauge and steel production lines.